Company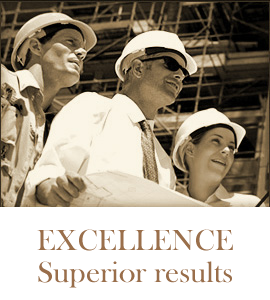 Patmar Developments Limited is a full-service general contracting and construction project management company located in Calgary, AB, serving the Southern Alberta market.

We're committed to excellence and superior results. We offer creative, client-driven building solutions. With over two decades of satisfied clients under our belts, we've gained some considerable experience and a proven track record we're proud of.
---
Our extensive experience enables us to provide outstanding quality and service without compromise, while respecting our clients' cost and time considerations.
About Us
Patmar Developments Limited has been in business since 1990. We've earned a reputation for providing the highest quality construction services, project mangement, and consulting services for many types of construction projects. We cater primarily to the industrial, commercial, institutional sectors. We're also specialists in custom design-build and leasehold improvements. Many of our clients are repeat or direct referrals. In fact, our most effective sales & marketing strategy is the "word of mouth" from our satisfied clients.
Over the years, Patmar has developed long-standing relationships with some of the finest architects, engineers and designers in the industry. They have come to rely on the quality of work we consistently provide.
Our managerial team are a talented mix of experienced industry professionals in their own right. They have accredited technical training with expertise that covers all facets of the contruction process. Our operating philosophy revolves around a duality of management roles, ensuring two key managers are aware of any one project. The varied knowledge of our team offers a broad and stable base for all phases of construction and project management. Though we all possess separate areas of core expertise, we remain conversant with each other's responsibilities, resulting in a quicker response time to any pending query or concern.
It is the mission of Patmar to maintain the highest standards of customer service while providing leading edge construction and management skills for all projects, large or small. We ensure that our clients are totally satisfied with our quality of workmanship and our performance of duties. We invite you to browse through our extensive project history. Whatever your need, be it a requirement for a competitive tender, assistance in determining the best solution for altering a build environment, a custom design build, exterior or interior renovations, upgrades, or project management for commercial, industrial, or institutional developments... Patmar is here to serve you!
The Patmar Team
We may not be a large company by some standards, and that's on purpose... But there's no shortage of passion and talent in our midst.
The Patmar Team consists of our staff, executive management, and indirectly, but yet a very important part of who we also call "team", are those professional tradespeople we subcontract, as well. We couldn't do what we do without their talents.
Here's our Management Team:
Vern Mueller, President
With a business administration diploma and a ticket in carpentry, Vern has supervised everything from small scale projects to large scale high-rise buildings in his 40 years in the business. His vast knowledge and reputation is well known in the industry, and has earned him the respect of architects, engineers and sub-trades alike. Vern is the founder of Patmar Developments Limited. His present responsibilities include quality control and oversight of the day-to-day operation of the business. He's truly the "ambassador" of our company.
Darcy Sander, Project manager/Estimator
Darcy graduated from the Southern Institute of Technology in Architectural Technology. He started out his career as a field engineer on large commercial projects performing survey activities and resolving on-site conflicts. Over the past two decades, he has gained his diverse experience via a multitude of commercial/retail and industrial construction projects. He's mastered everything from project costing to project management. Darcy has become one of the leading project estimators in the Calgary region, and is a valuable asset to the Patmar Team.
Marcus Mueller, Office manager/Project Coordinator
After completing his business administration & management diploma, Marcus gained management experience in Europe working as a general manager for a restaurant and bar. Since his return to Canada in 2004 to join Patmar, he has gained considerable expertise as a project coordinator on and off site. He currently handles the business administration and office management for Patmar. Marcus has also broadened his extensive knowledge base via various classes in Project Scheduling, Project Management and Construction Contract Law.
Industry Affiliations
Patmar Developments has been a Pre-Qualified Contractor for the University of Calgary for the past 15 years.
We are also one of a select few pre-qualified contractors for the Calgary Health Region, which allows us to bid on various hospital projects (Foothills, Peter Lougheed, Rockyview).
We have solid relationships with many of Alberta's best sub-contractors. We only align ourselves with professional tradespeople who share our high standards of workmanship and performance of duties.
We also work with the finest architects, engineers and designers in the industry, who've come to rely on the quality of work we consistently provide.
Patmar is a member of the Alberta Construction Safety Association with which we maintain our Certification of Recognition for Safety Excellence.
Home
About Us
The Patmar Team
Industry Affiliations
Commitments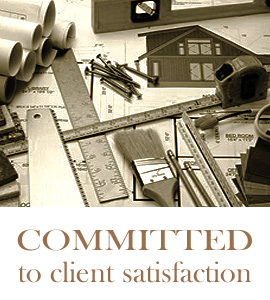 At Patmar Developments, we take very seriously our commitments to our clients.
Nowadays, everybody talks about providing great service and the highest quality workmanship but unfortunately, few live upto those promises. WE DO!
Our core values, our quality and service guarantees, and our commitment to the highest health and safety standards, and ourenvironment, undergird our business operations.
It's all too easy to say one way thing but do another. However, at Patmar, we live up to our commitments.
Core Values & Commitments
Honesty & Integrity —

Patmar was founded upon honesty in all our business dealings, and knowing our clients will always receive the best possible service without hidden prices or sudden surprises. That is why Patmar's integrity has never been comprised, nor ever will be.




Ingenuity —

Construction sites are busy places... When issues arise on the job site, our team of professionals always come up with the best solution for all parties involved. With our skilled diversified staff, we're able to bring forth various options to best meet the need of any problem or challenge at hand.




Quality Service Beyond Expectation —

One of our key values and promises is our ability to provide quality service beyond our clients' expectatio




Competitive Price —

Patmar has a reputation for being a highly responsive, competitive organization, and experienced in all facets of lump sum tender. Our capable staff, and knowledgeable sub-trades enable Patmar to determine the lowest possible quotation for a project, without sacrificing quality of product or service, which Patmar always demands of its finished work.
Quality Construction —

Quality Construction is essential for a General Contracting/Construction Management company to thrive in today's highly competitive market. We pride ourselves on delivering this calibre of quality via our skilled employees and sub-trades.




Dedicated, Skilled Professionals —

Ours is a passionate team of highly motivated, dynamic individuals sharing common values and the strongest work ethic. We don't just do "what's adequate to get by". We believe in excellence. To all our projects, we bring a level of expertise and enthusiasm we feel cannot easily be equalled.




Clear, Two Way Communication —

Clear, precise communication is so important for the success of any project. We always ensure that our managers, superintendants and workers are communicating effectively with each other in reaching the same ultimate goal. Client Satisfaction!
Quality & Service Guarantee
Patmar Developments Limited strives to be a leader in the Construction industry in quality workmanship and performance of duties. We're committed to providing a caliber of work and services that meet contract specifications and our clients' technical and time requirements.
Simply... You can count on us. We're a company that lives up to its strong corporate values.
Experience, a solid work ethic and no shortage of passion, and a commitment to excellence is what our clients can expect.
Patmar places a great deal of emphasis on client satisfaction. With us, it's not just words... it's our "way". We treat each and every client and project, large or small, with care and respect.
We are uncompromisingly committed to providing our clients with the highest quality contracting, construction and consulting services available, while meeting the highest level of ethical standards while performing those services. We're also committed to continuously improving the processes by which we render our services, so that our work meets client requirements and expectations are met or exceeded.
Our aim is to differentiate ourselves by being more focused on our clients' experience, not only on their project requirements. We want our clients to value our input, enjoy working with us, and be very confident that we're meeting all of their requirements — to agreed quality without any compromises, on budget and on time. We're all about long-term relationships and ensuring you're totally satisfied with anything we may do for you. Our commitment to the highest quality of service is more than just words:
Each and every client is entitled to prompt and courteous treatment.
We're committed to understanding your individual needs and tailoring our services accordingly to best meet your project requirements.
We're committed to continuously researching the latest technologies and best practices of our industry to better service our clients.
Our team will always consist of talented, experienced professionals so that you can be assured of always receiving the highest caliber of workmanship in any service we provide for you.
We may not always be the least expensive in our market, but we will always provide exceptional value — We truly believe that our general contracting and project management services offer you the best possible value for your money.
We always respect the confidentiality of our working relationship and we will act with integrity in everything we do for you.
We will honor our commitments to you, absolutely.
Safety & Environment Commitments
The Patmar Health & Safety Commitment
Patmar Developments is committed to a health and safety program that ensures our business operates in a manner that protects the health and safety of our employees, clients, and community neighbors.
Employees at every level, including management, are responsible and accountable for the company's overall health and safety initiatives. Complete and active participation by everyone, every day, in every job, is mandated for the safety excellence the company expects. Management supports the coordination of safety amongst all workers on the job site.
Management also mandates the participation in the program by all employees and provides proper equipment, training and procedures. Employees are responsible for following all procedures, working safely, and wherever possible, improving safety measures. An injury and accident free workplace is our goal. Through continuous safety and loss control effort, we strive to accomplish this, as our safety record proudly indicates.
All Patmar employees take personal responsibility for cooperation in every aspect of our Health and Safety program, complying with all rules and regulations, continually adhering to safety practices while performing their duties.
---
The Patmar Environmental Commitment
Patmar Developments Limited strives to embrace an environmentally-friendly approach in everything it does, including:
Compliance with applicable environmental laws and regulations
Safeguarding the natural environment and preserving natural resources
Encouraging employees to be good stewards of the environment through compliance, preventing pollution, reducing waste, recycling, conserving energy, and other natural resources, as much as possible
Home
Core Values & Commitments
Quality & Service Guarantee
Safety & Environment Commitments
Services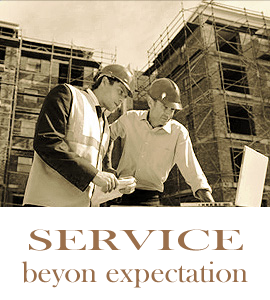 Patmar provides general contracting, construction project management, design-build and numerous other related services for the following primary markets:
Industrial
Process plants
renovations/upgrades to water treatment plants
upgrades to manufacturing buildings such as concrete companies
heavy steel suppliers
Commercial — Retail
Interior renovations
tenancy improvements
new warehouse building construction
Institutional — Educational — Healthcare
As a pre-qualified contractor for the University of Calgary and the Calgary Health Region, we tender on projects for hospitals, university buildings, etc.
General Contracting
As a general contractor, Patmar is responsible for executing the construction as stated in the contract documents awarded in a tender process.
We work with the sub-trades to successfully complete any project at hand while controlling the finances of all sub-trades involved in the job.
---
Pre-Construction Services
Planning & Consulting
Site Evaluation
Project Development
Design Development
Construction Services
Safety Program
Quality Control
Scheduling
Construction Project Management
Construction Project Management is a process by which the owner's roll is re-defined as the "contractor", with Patmar acting as agents.
This can be utilized as a tool for construction of a pre-planned facility or for enhancing a Project Management approach to building.

The Construction Manager becomes responsible for recommendations of the parties to tender, tendering all facets of construction, recommendations for which tenders to accept, co-ordination, supervision and scheduling of all pre-construction, construction, and postconstruction activities.

Competitive tendering for the work takes place at the sub-trade level.
The re-alignment of contractual obligations ensures the Construction Manager's best interests parallel those of the owner.
For this service, Patmar charges a fee for their participation which becomes a fixed overhead for the project.
---
Pre-Construction Services
Planning & Consulting
Site Evaluation
Project Development
Design Development
Construction Services
Safety Program
Quality Control
Scheduling
Other services
Construction Consulting
Project Estimation
Project Budgeting
Sub-Contracting
Design-Build
Home
General Contracting
Construction Project Management
Other Services
Projects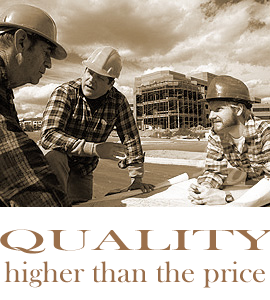 We're always busy here at Patmar Developments. Our diverse project history consists of new commercial and industrial buildings, and additions to existing structures. We also do leasehold improvements for restaurants, recreational facilities, office environments, and industrial buildings. We have considerable expertise in institutional projects such as university and school upgrades, hospital additions and renovations, as well as the construction of senior citizen lodges and health care facilities.
For some details on the diversity of work we do for our clients, you may browse through a sampling of some highlighted projects and past projects, below.
Projects Showcase
Page is undergoing maintenance, please check again soon.
We apologize for the inconvenience.

The Patmar team.
Past projects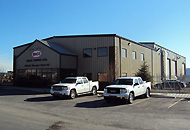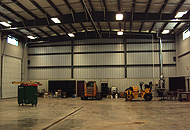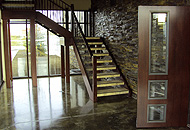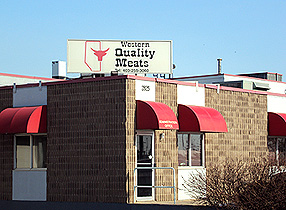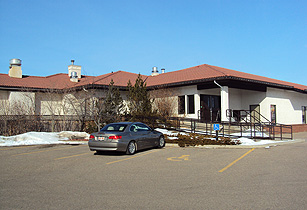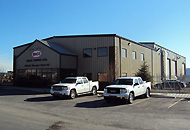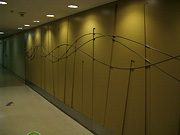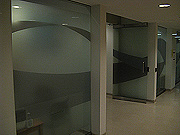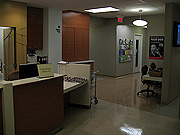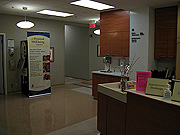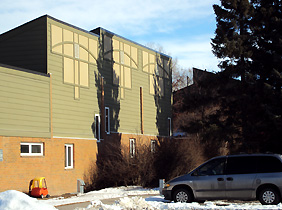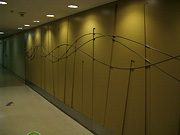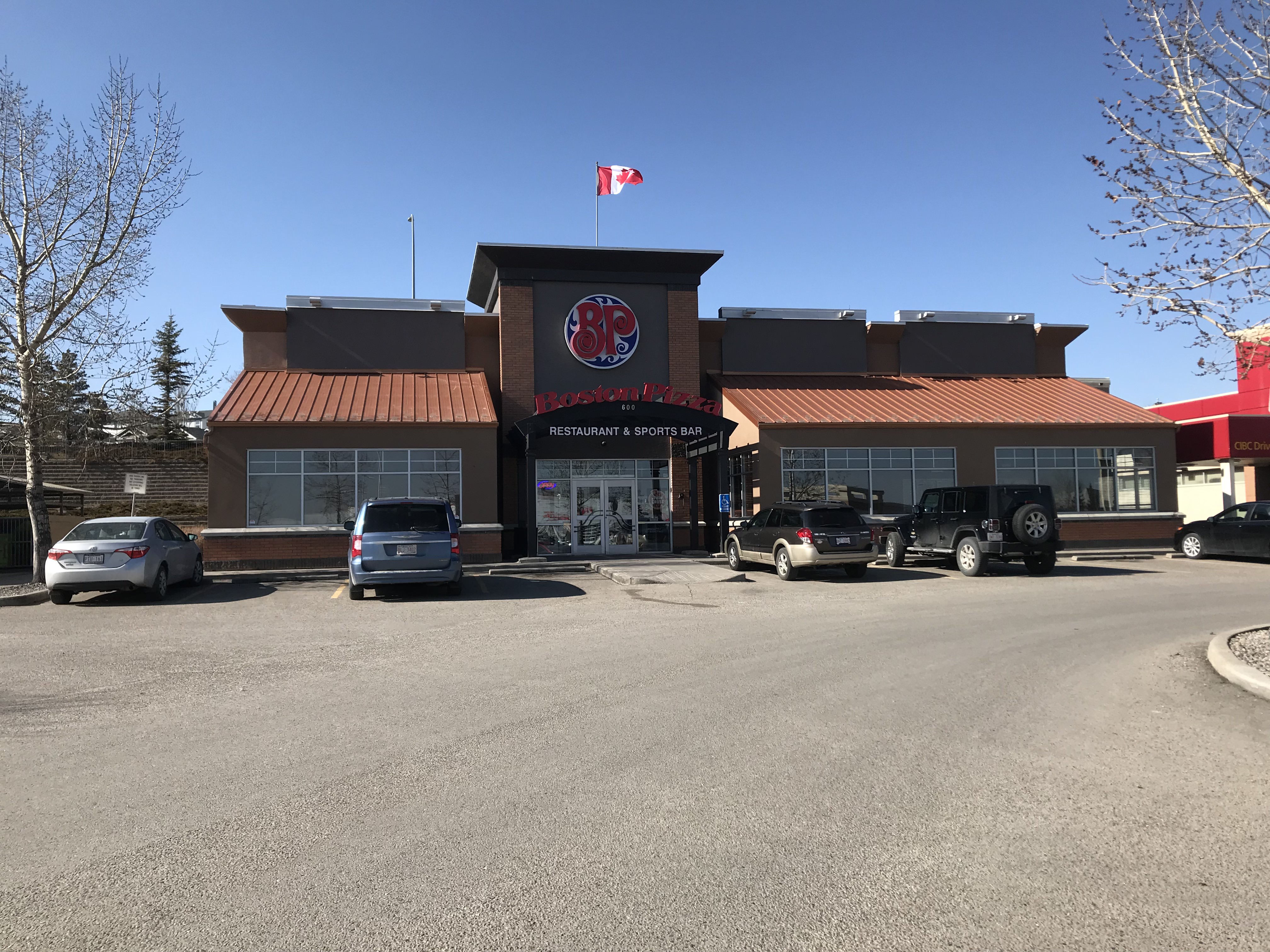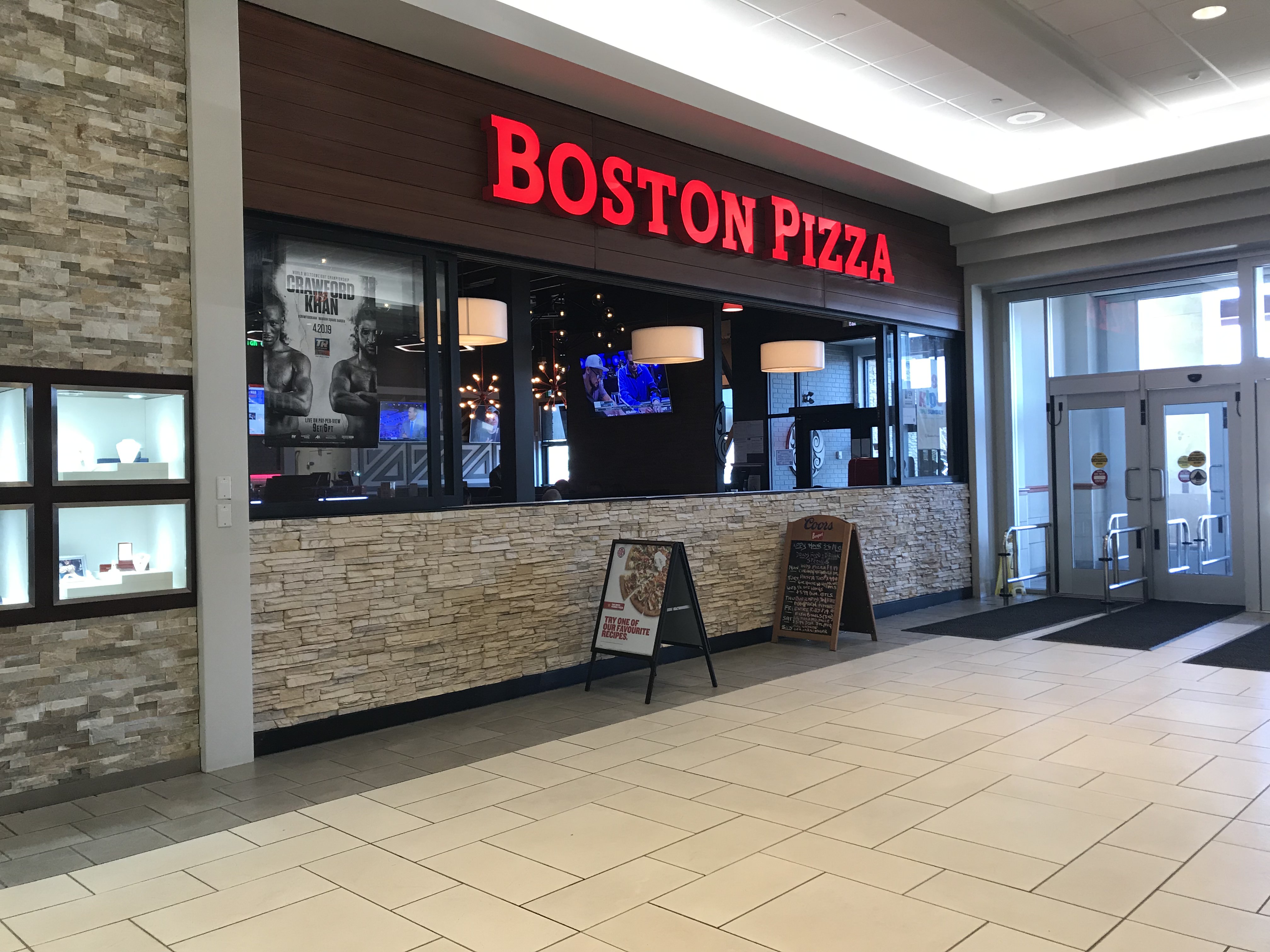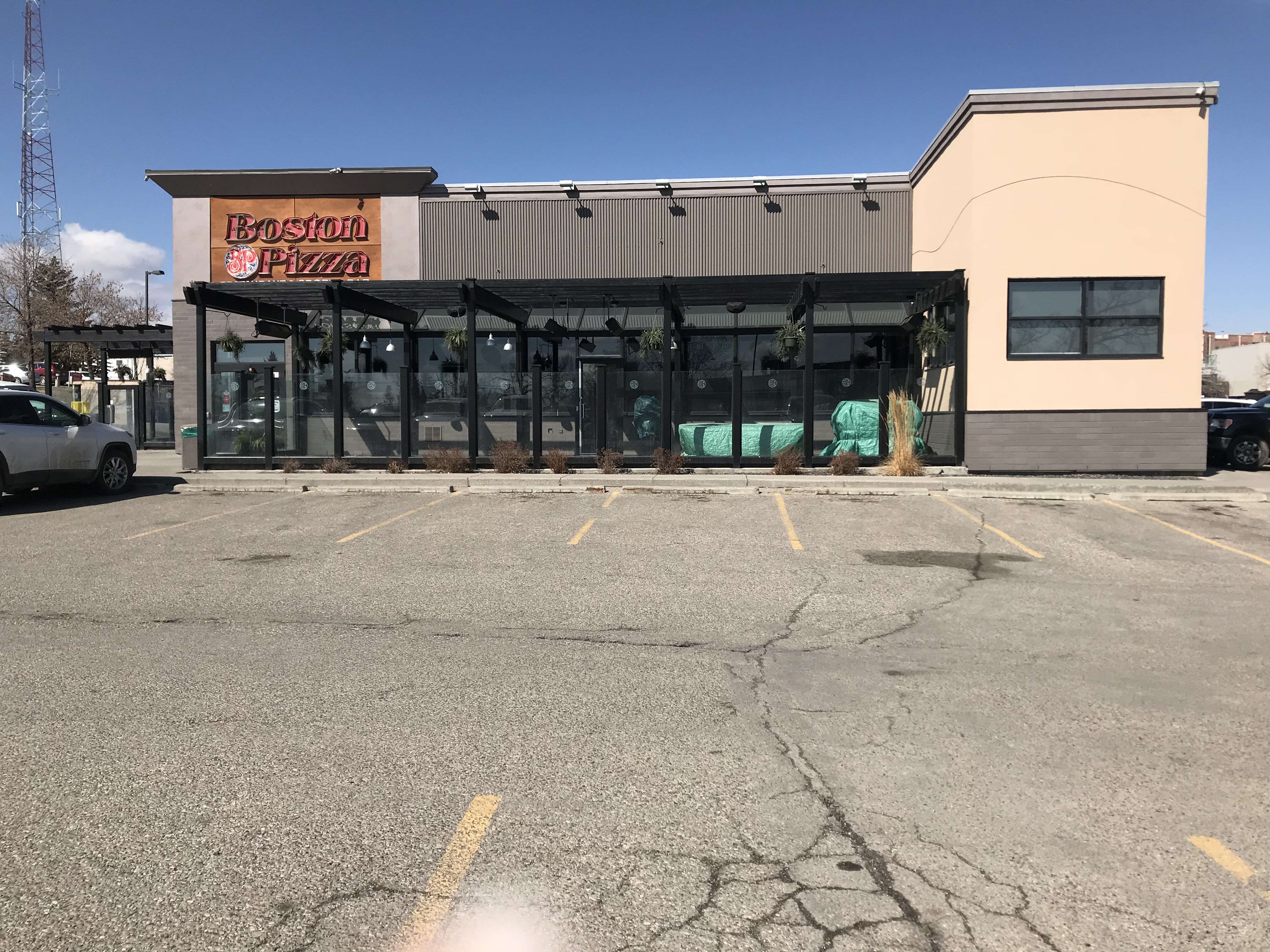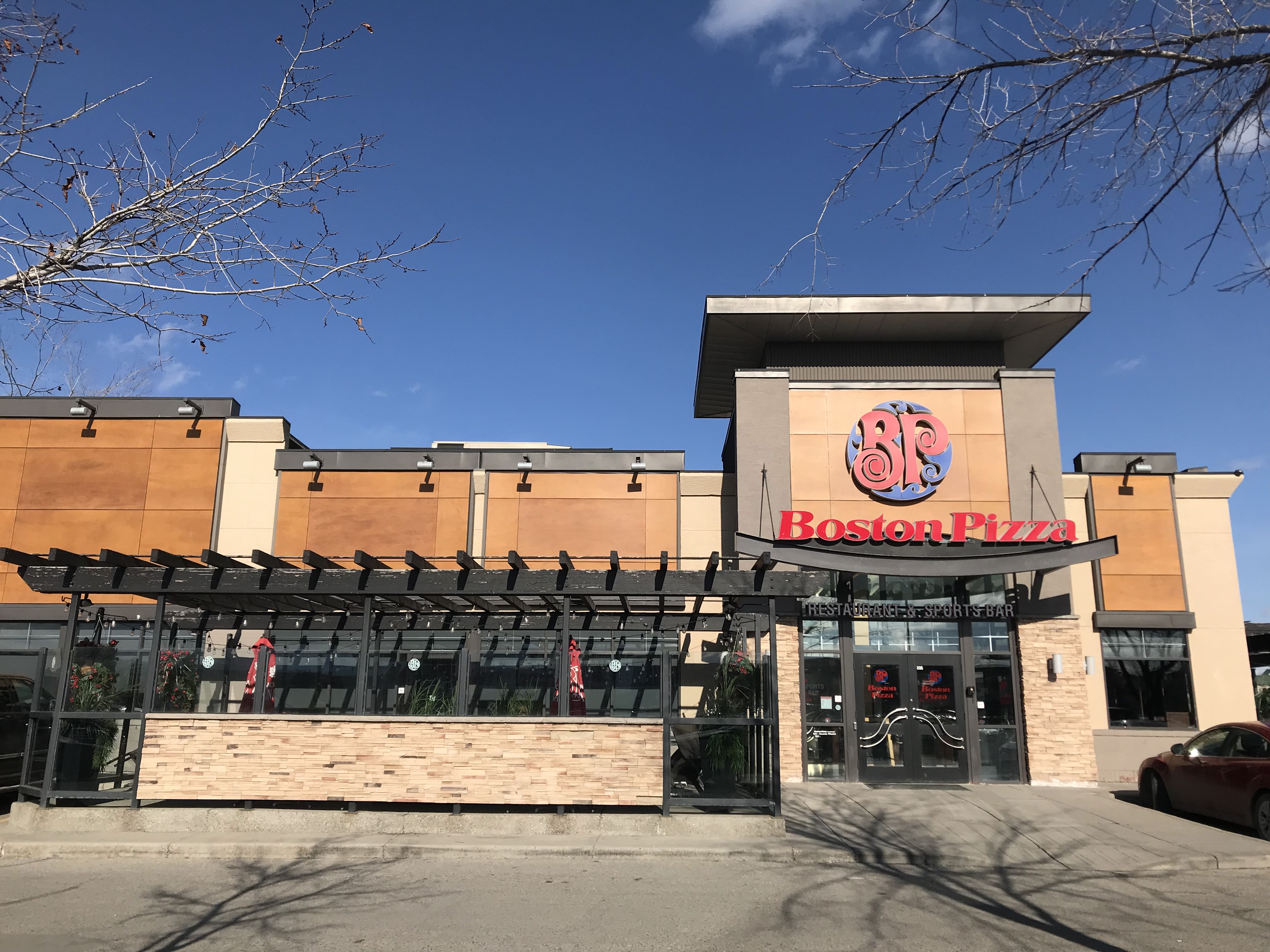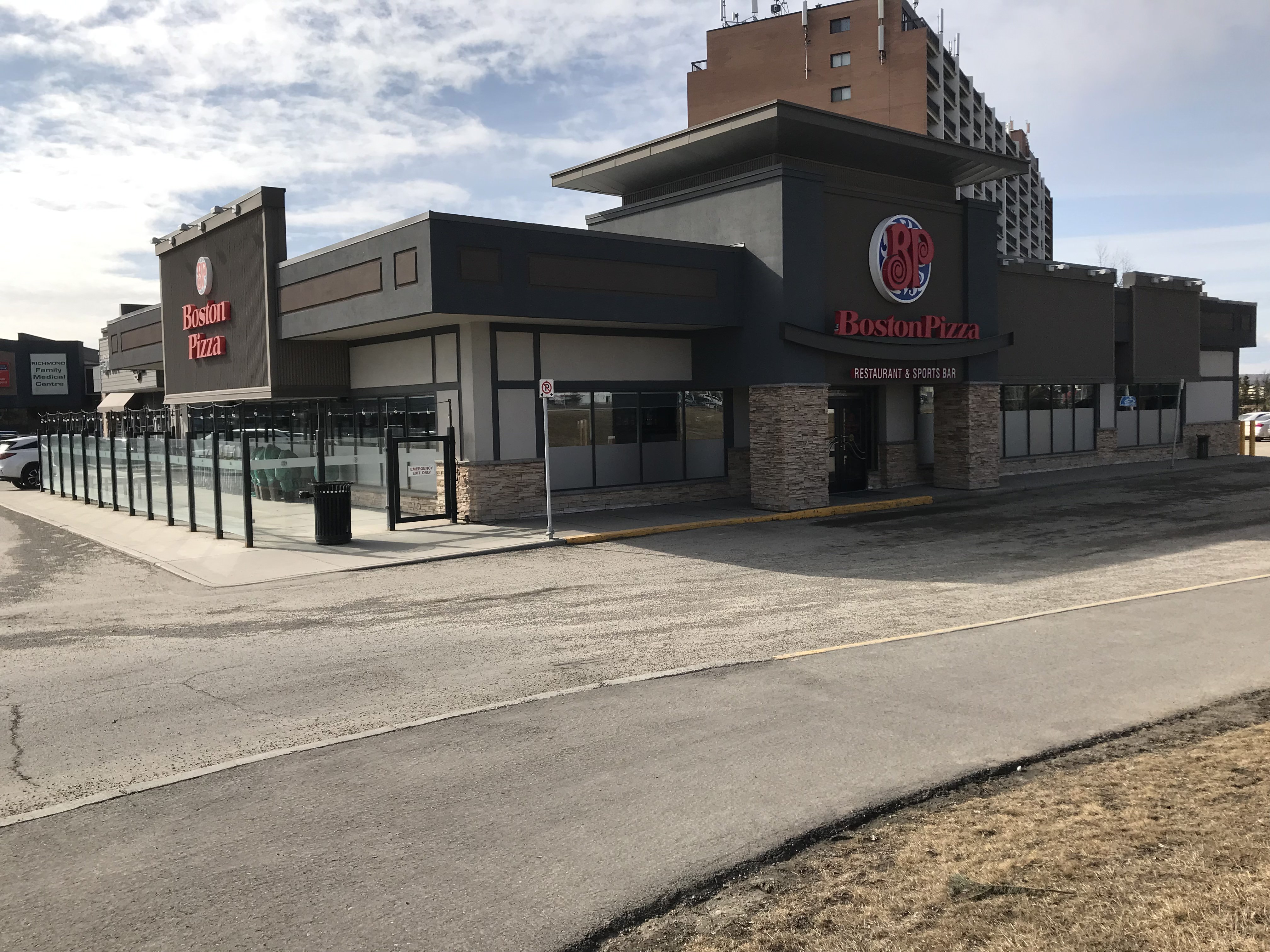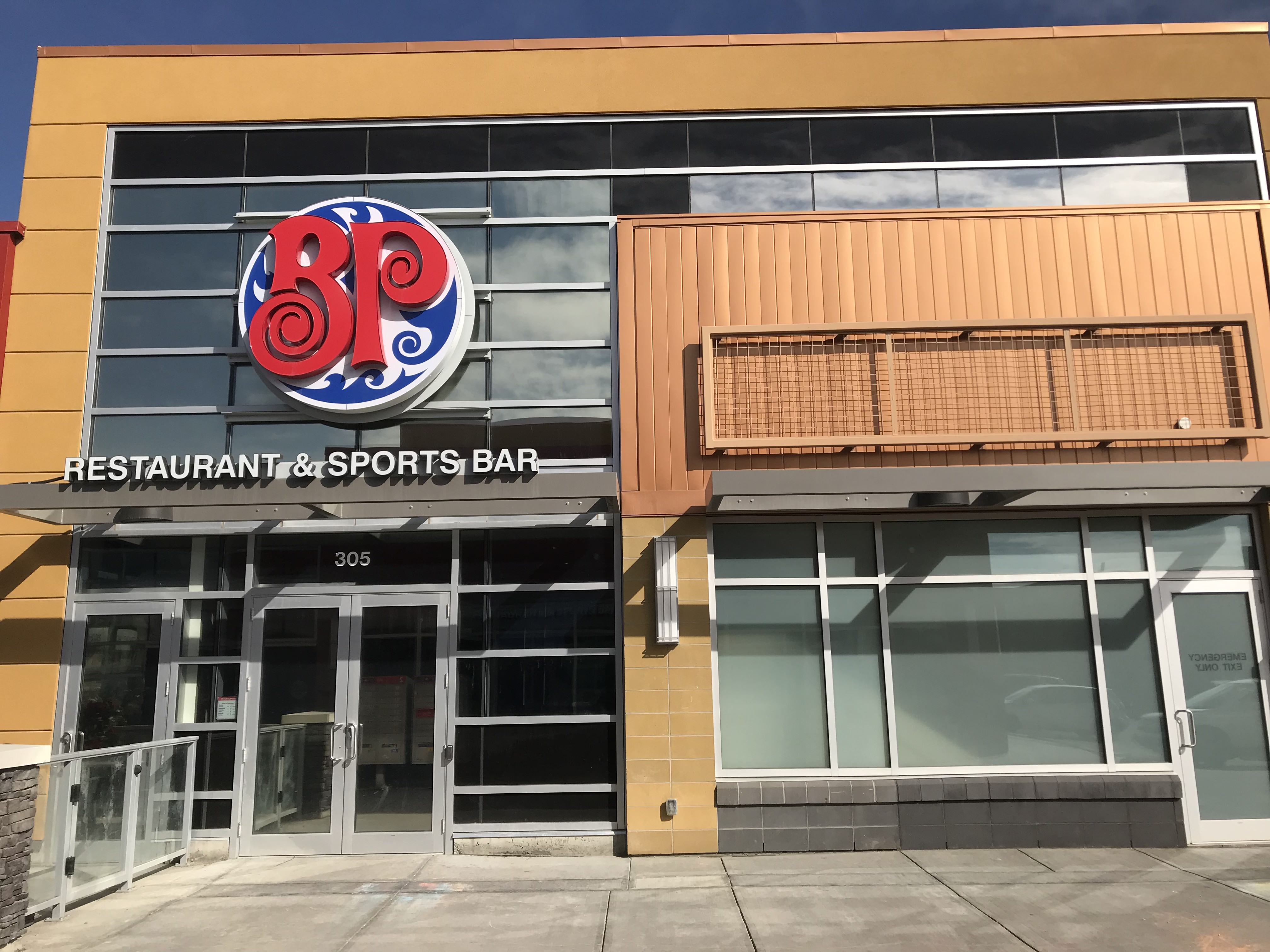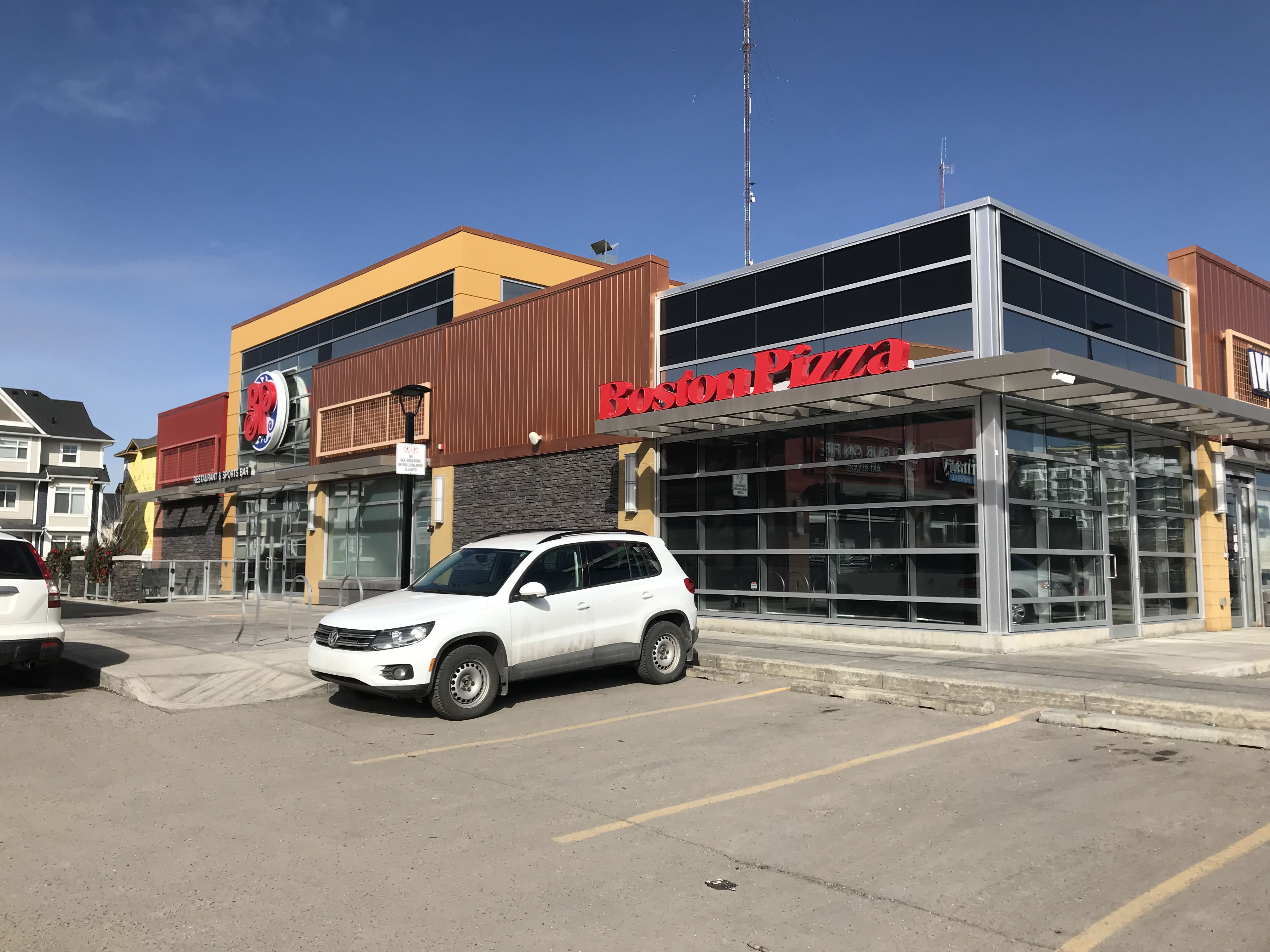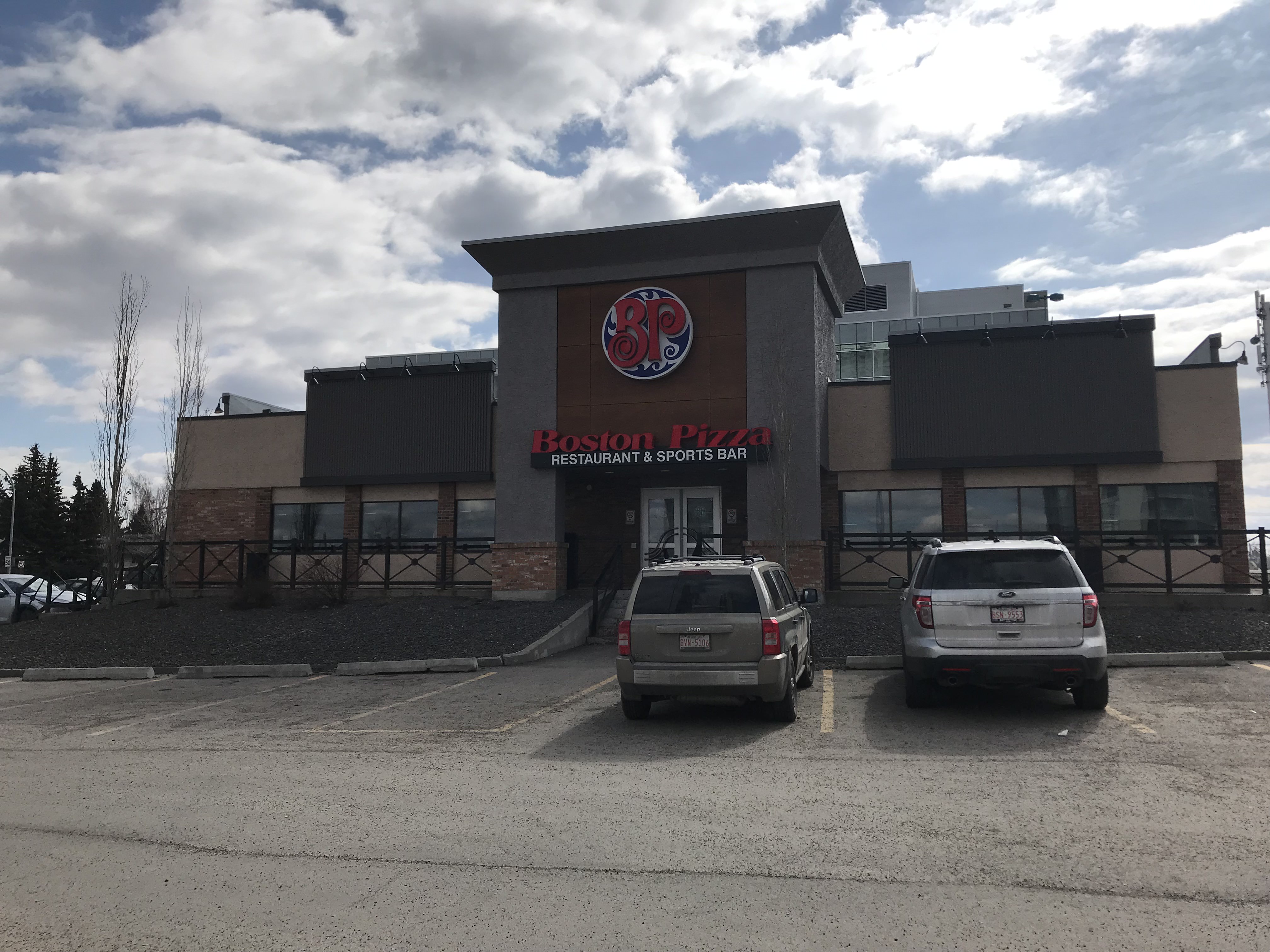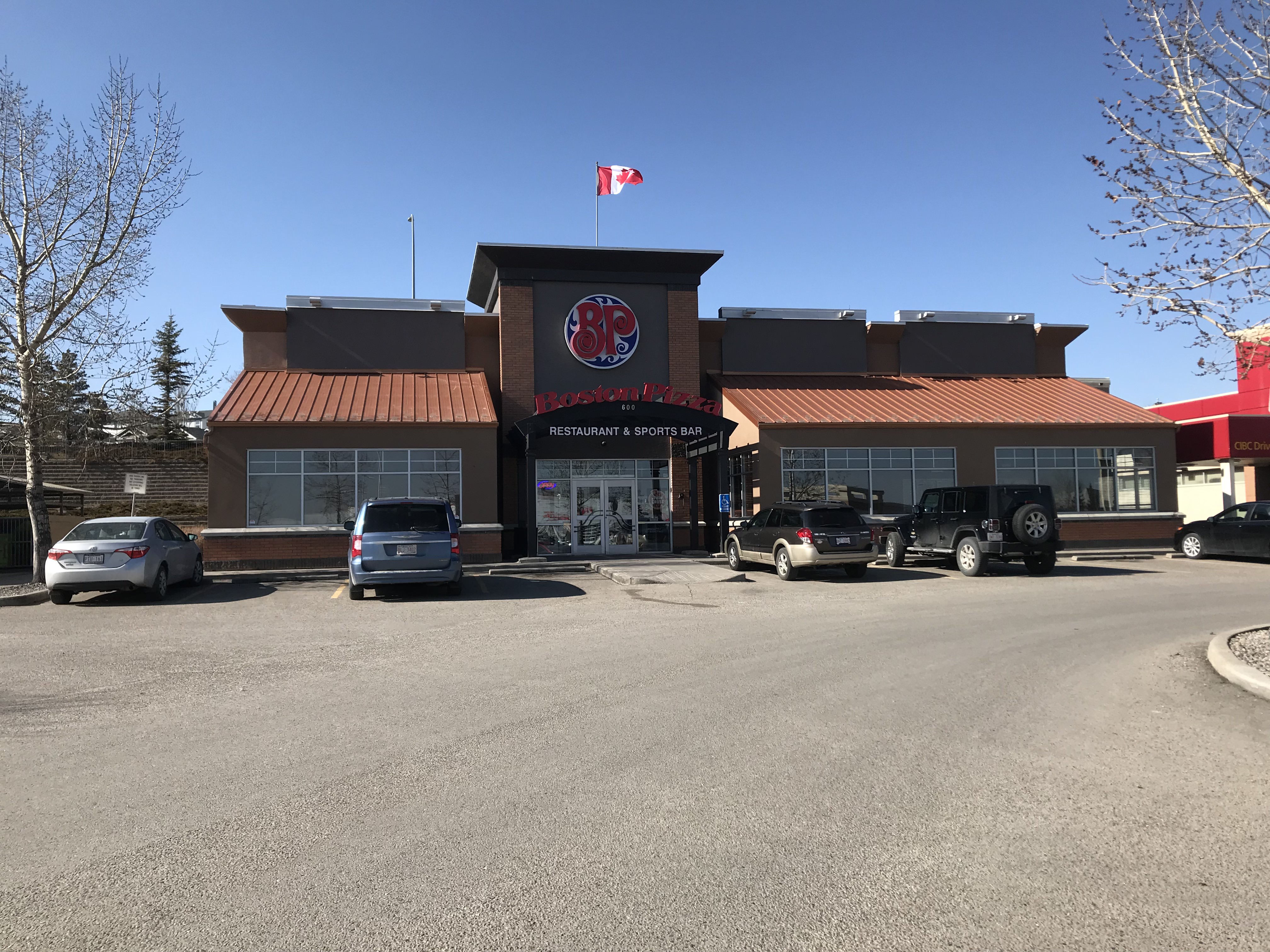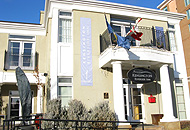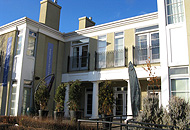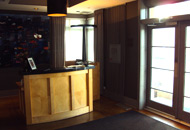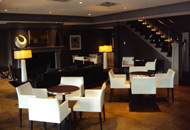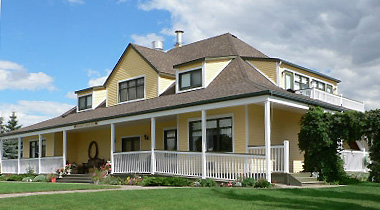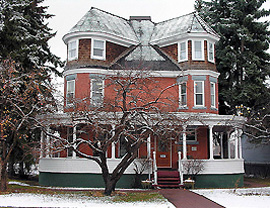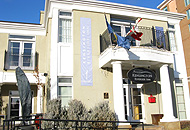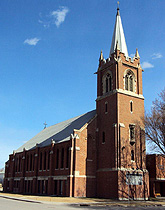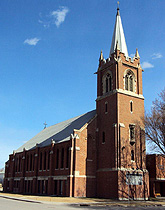 Client Testimonials
For us, it's quite simple... We don't believe in only doing what's adequate to get the job done. We always do our best!
We believe that the reason our business keeps on growing is because we live up to our promises and commitments. We deliver the highest standards of service and quality workmanship on every project we do. We couldn't have been in business this past two decades if we weren't continually satisfying our clients' expectations.
We never take our success for granted. We will always work hard to earn our clients' trust, respect, and valued business. We recognize that our clients' appraisal of our performance and quality standards is critically important to our overall reputation and our integrity.
We appreciate your business and we understand that it is you that have allowed us to be successful. We sincerely thank you for allowing us the opportunity to provide you with our diverse services. It's not we may think about ourselves that matters... it's what others say about us.
---
Patmar Developments Ltd. of Calgary, Alberta have been a Preferred General Contractor of the University of Calgary for over fifteen years and have provided the University with exceptional service and quality workmanship. Patmar Developments have completed projects that range from office interiors to high level and very complex lab and research facilities on campus. The University of Calgary prides itself on having General Contractors that are professional, courteous and respectful of our employees and that have the highest level of integrity and I can honestly say that Patmar Developments has all of these qualities and more.

Jerry McGhie C.P.P., Senior Procurement Specialist
Supply Chain Management
University of Calgary – Calgary, AB
I have had the privilege of working closely with Patmar Developments Ltd. for over a decade. It is re-assuring to be part of such well organized and professional team. With valued experience and an outstanding reputation, Patmar has been a leader in its industry in Safety and Environmental awareness. We have successfully worked together on numerous projects large and small, with great results over the many years. Working with Vern Mueller, Darcy Sanders, and their company, has always been a rewarding experience. We look forward to growing our long-standing relationship with Patmar Developments Ltd. in to the next decade.

Danijel Slisko, General Manager
United Decorating Inc. – Calgary, AB
Home
Projects Showcase
Past projects
Client Testimonials
Contact
We are committed to providing our clients with the highest quality workmanship and exceptional customer service they can count on.

If you have any questions about our services, give us a call or email us. We look forward to hearing from you.

Our business hours are Monday to Friday from 7:00 a.m. to 5:00 p.m.
---
If you are looking for affordable, dependable, no-compromise, general contractors, construction project managers, or custom design builders, look no further — Give us a call if you're looking for the best!
ADDRESS:

Suite 42, 5610 - 46 St. S.E., Calgary, AB T2C 4P9

TEL:

(403) 252-4459

FAX:

(403) 255-5355
FOLLOW US!